New Beginnings is open Thursday - Saturday nights only.
Cover will be $5.00 per person on Thursday, our "Talent Night",
and $10.00* per person on Friday and Saturday.
*Special events may have a different cover.
Cover includes appetizers in the Cafe', or a soft drink from the bar.
The Cafe's full menu and your favorite drinks from the bar are available at regular prices.
Thursday - 9:00 p.m. - 1:00 a.m.
Friday and Saturday - 8:00 p.m. - Close 3:00 a.m.
As with all businesses, from time to time positions become available.
Click here for an employment application.
Coming in February...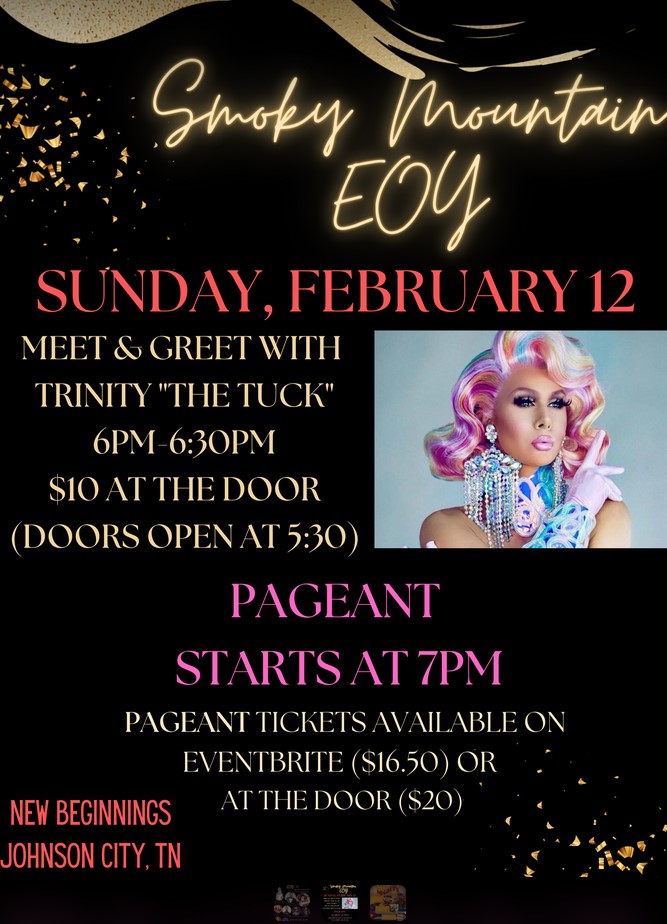 Cover for this event is:
$16.50 per person pre-event online sales
(Google "Eventbrite" and click on the ad for tickets.)
$20.00 per person at the door
Optional $10.00 per person additional charge for Trinity "The Tuck" meet 'n' greet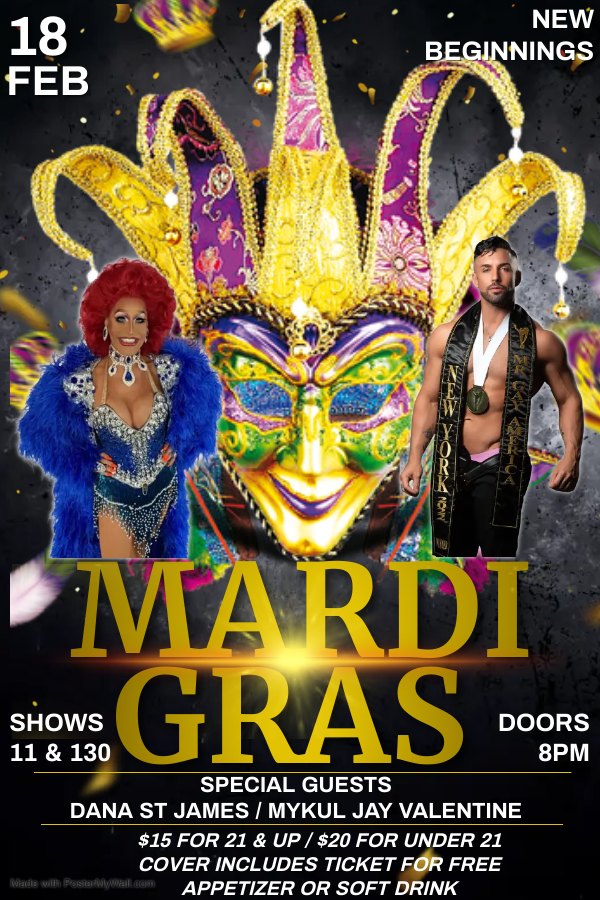 Be SURE to check out the scrumptious food at Frank's Cafe'...